CIEO Global Summit to coincide with Indian Republic Day in Dubai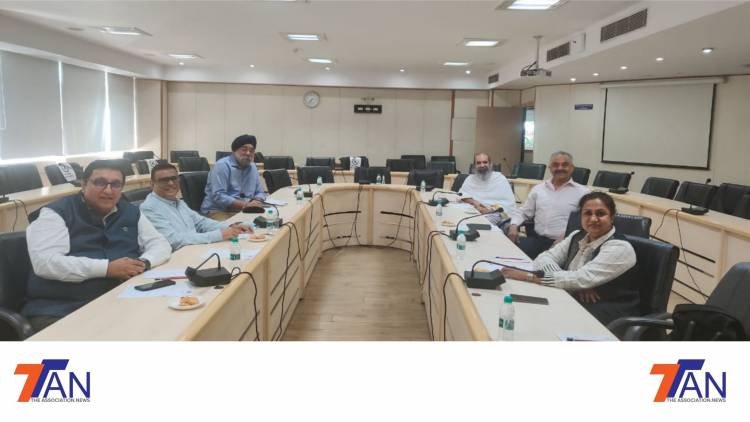 The Association News, 01 Nov 2021

CIEO Global Summit, conceived and organized by the Council of Indian Exhibition Organizers (CIEO) has been rescheduled for bigger reasons. The Summit will now be held during 25th and 26th January 2022 in UAE. The event is concurring with republic Indian Day as India celebrates it's 75 years of independence The unanimous decision on the new dates was taken in the CIEO Steering Committee meeting, held on 26th October, at PHD House, New Delhi. The summit was earlier scheduled on 1st & 2nd of December 2021.
The two-day International Summit will witness the combination of more than 200 plus TradeFair Organizers, MICE Professionals and Dignitaries from more than 15 nations. 25th January 2022, The Summit The debut two-day International Summit will be first of its sort at the India Pavilion, Expo 2020; among the 192 participating Countries- India Pavilion is one of the biggest country Pavilions at the World Expo where Fifteen states and nine central ministries are participating in during the Expo. 25 th January 2022, The Luncheon The Luncheon at Iris, will see Indulgence of Summit delegates with an unparalleled experience at Expo 2020. Iris, Dubai's most famous lounge and restaurant brand has its own venue at Expo 2020 Dubai in a prime location. The two-story venue features a large wrap-around terrace offering a sublime
view of the entertainment stage.26 th January 2022, The Networking: The networking dinner is specially designed event for the CIEO members at Atlantis, The Palm, for an enthralling cultural evening and partnership opportunities with International Organisers. Atlantis is the ultra-modern luxury resort and a five-star hotel in Dubai built at the world's largest
artificial islands, the venue harmoniously blends both magnificence and Arabian ingenuity and is themed around the mystical city of Atlantis.
The CIEO members will have all free access and tickets to the Expo 2020, guided visits to selected country pavilions at Expo 2020, Summit at India Pavilion, Luncheon at Iris at and networking dinner at the Atlantis, The Palm.
The two-day event will also witness a series of cooperation MOU's signing between International Associations and Indian Organizers for cross border expansion of the Indian Exhibition sector. The occasion is likewise expected to see many high profile dignitaries from India, UAE, KSA, Oman, Qatar, Turkey, Iran, Bangladesh, Sri Lanka, Nepal, Thailand, Malaysia, Singapore, Indonesia, UK, Israel, Iraq Italy, France, Russia USA, China and Germany.