FICO'S 9th Annual Summit Concluded with Great Success -1500 MSME Leaders Marked their presence at the Event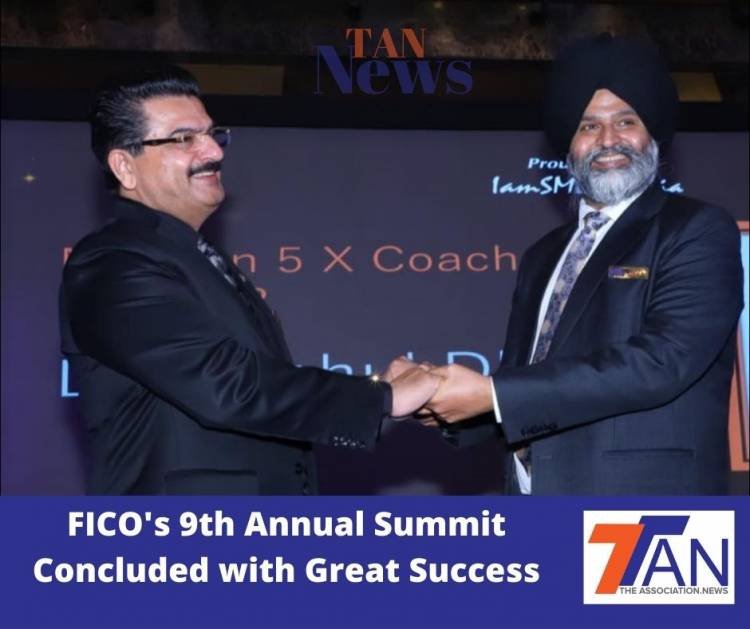 The Association News, India, 11 Oct 2022
FICO , Federation of Industrial and Commercial Organizations recently held gtheir 9th annual summit in the city of Ludhiana, the largest MSME Producer city. Post covid this was their first mega event to brainstorm and discuss the MSME Industry's challenges and opportunities. The theme of the event was "MSMEs THE FUTURE IS NOW"
The evening was attended by close to 1500 MSME leaders from Punjab, Gujarat, Maharashtra, Haryana and other states, making it one of the gargantuan event in the space of MSME Industry.
Sh. Rajive Chawla, Chairman IAMSME of India attended the event as keynote speaker to interact with the audience on changing atmosphere of MSME Industry and how one can utilize the curent times to reap maximum benefits.
S. Gurmeet Singh Kular, President FICO welcomed the delegtes including MSME Industrialists, Financial instituitions, Government Officials and key dignitaries to the event and appraised them about FICO and various activities done by FICO in last two years for the industry.
Other key highlights included:
• MOU Signed With TATA Solar for installation of 10 MW Solar Power at Industrial premises of FICO-IamSMEofIndia Members
• 100 Crore Loan Sanctioned by Union Bank of India to 28 FICO-IamSMEofIndia Members
The evening also saw various category of awards for MSME Entrepreneurs and institutions, who have proved their excellence in their respective fields. MICE Affairs Media Group was honored during the event with "Globally leading MICE Magazine" title.
The evening came to an end with nice musical perormance by artists from Maharashtra.
.